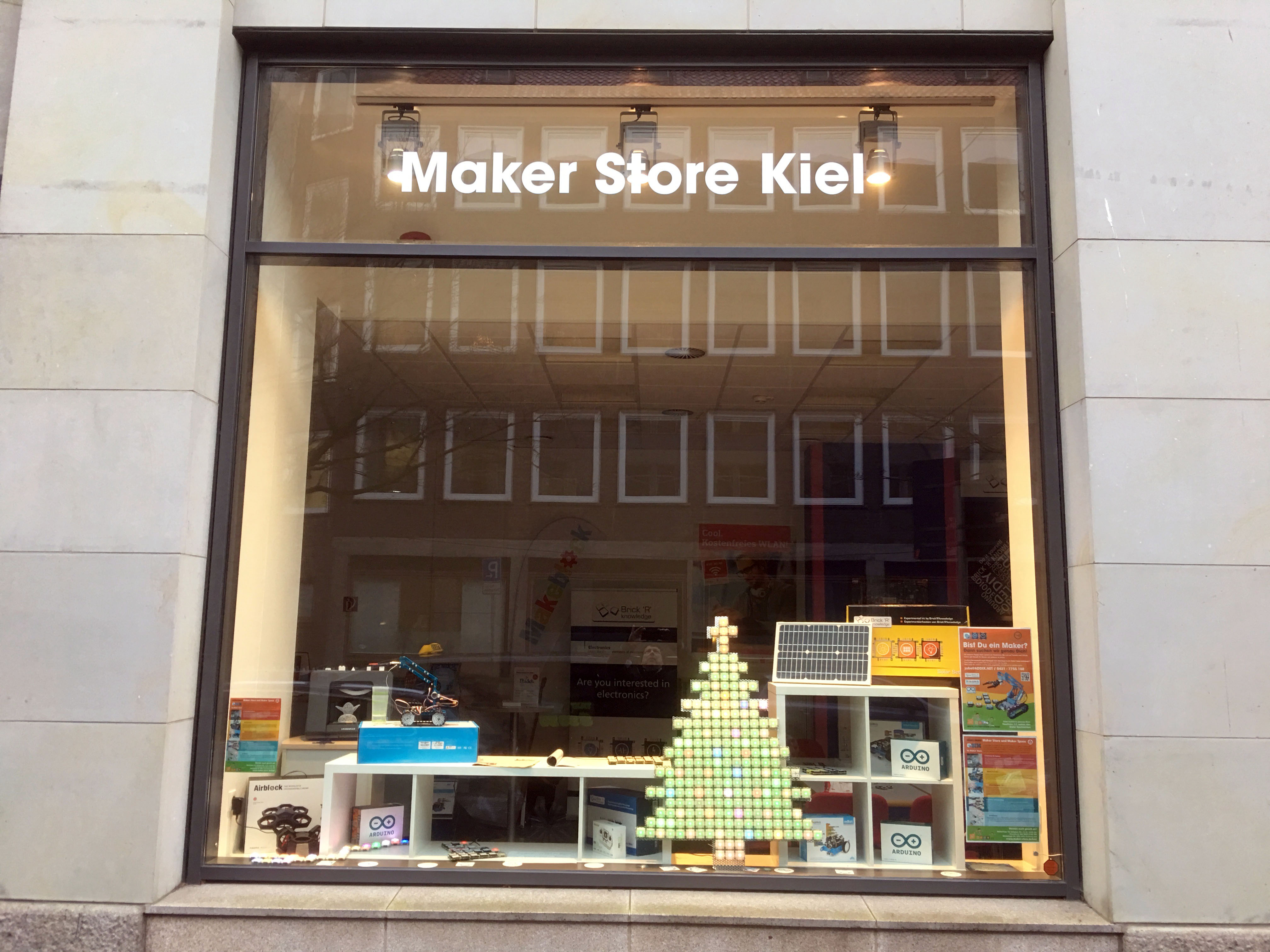 Our new Maker Store – Kiel becomes digital
We opened our second Maker Store together with our partner Addix in Kiel, Germany, at the end of November. Originally, we planned to have it running until 23rd of December. However, the feedback was overwhelmingly good so we decided to have it open at least until mid of January 2018.
The "Kieler Nachrichten" (KN, newspaper in Kiel) was so kind to let us use their premises which are situated between two Christmas markets. The KN did a variety of reports on us which supported us a lot in making more contacts in the education field. By now, more than 120 students visitied our store, playfully getting to know the world of electronics, robotics and coding.